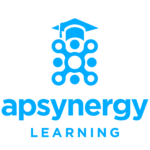 Apsynergy attends at the Salesforce World Tour Paris 2023
Salesforce World Tour Paris 2023 : focus on Einstein GPT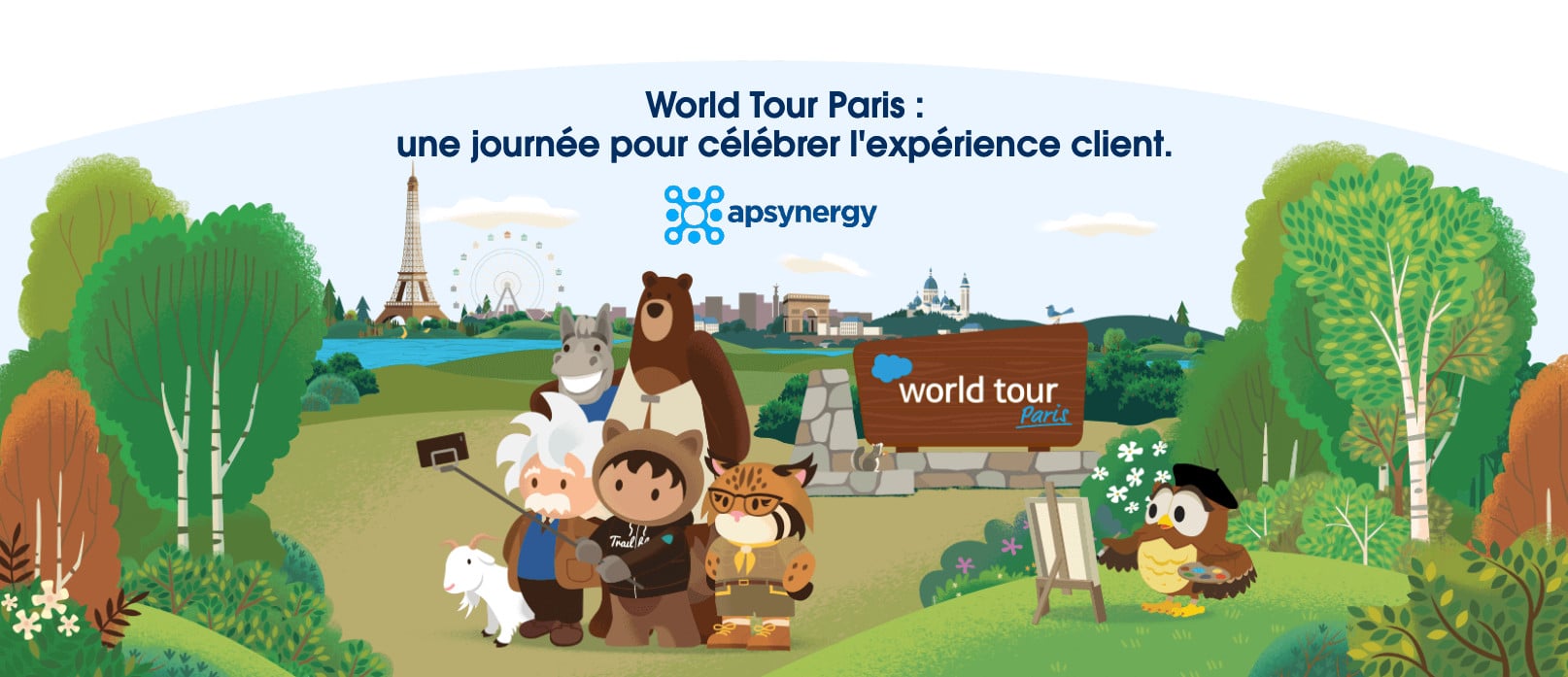 World Tour Paris 2023, the must-attend Salesforce event
Apsynergy attends to World Tour Paris 2023, the must-attend Salesforce convention, which will take place on May 16th at Paris Expo.
This 2023 Salesforce World Tour Paris edition promises to be rich and inspiring, with conferences, demos, networking, workshops and exchanges of ideas, around a large spectrum of Salesforce topics driven, among others, by the French Trailblazers Community! It is a golden opportunity to explore a part of the annual 1500 Salesforce innovations and to exchange with peers within the Salesforce ecosystem.
Einstein GTP, Salesforce's Artificial Intelligence
For Apsynergy, it is also a fantastic opportunity to learn how to take advantage of Einstein GPT, Salesforce's artificial intelligence, which generates over 80 billion predictions every day in many areas, such as sales, customer service, marketing or online commerce.
According to Marco Casalaina, Vice President Of Products and General Manager of Einstein, "The pandemic forced companies to invest in the technologies that quickly add value. Einstein does exactly this by working invisibly behind the scenes to predict customer behavior and preferences"
As companies are constantly looking for new opportunities to nurture their growth and develop their projects, Einstein GPT, Salesforce's Artificial Intelligence, will undoubtedly be the center of all the attention during this Salesforce Convention!
Einstein for Nonprofits, Salesforce's Artificial Intelligence for NGOs
As data-driven management expands across all industries, nonprofit organisations also need to be ready, in order to meet the challenges and to lay the foundation of a data-driven success story in the coming years.

In this way, Einstein for Nonprofits enables NGOs, associations and foundations, to deliver smarter and more personalised experiences to their donors: by using AI for their fundraising campaigns, they will be more efficient.

As Einstein is natively integrated in the Salesforce platform, it provides relevant information, predicts future donations and also identifies the best next steps. Einstein for Nonprofits predicts the likelihood of becoming a monthly donor, the likelihood of becoming a new donor and the likelihood of becoming a major donor.
Einstein for Nonprofits as a growth lever for fundraising
The creation of a donor journey is a fundamental point in the transition to digital marketing and therefore represents a key issue for marketers from all kinds of organisations, both for profit and nonprofit, whose main priorities are Return On Investment.
With Einstein for Nonprofits' Datorama reports, it becomes easy to analyse, visualise and report on email, mobile and journey performance, all within the Salesforce Marketing Cloud. As a result, marketers can increasingly rely on trustworthy data when engaging with the people who support their organisation.

Einstein for Nonprofits is a key tool for fundraisers, who want to take full advantage of artificial intelligence (AI), in order to better understand their donors and set a data-driven management approach:
Behavioral analysis and global trends prediction, to create a stronger segmentation strategy.
CRM data aligning with accounting systems, to provide more transparency to fundraising & financial teams.
Data sources unification, to ensure reliability in sharing information between departments.
Implementation of new technologies, adaptation of external/virtual events and control of costs/expenses are major concerns for companies & non-profit organisations.
Apsynergy is a leading independent certified Salesforce Consulting Partner for over 10 years, working with global IT companies & major Nonprofit organisations (associations, foundations, NGOs). With a solid worldwide team of technical experts & consultants, Apsynergy provides in-depth project management services and high value-added Salesforce development, in order to meet the whole spectrum of needs, for organisations of all sizes.