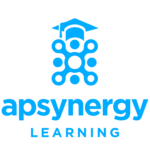 Apsynergy provides custom designed Salesforce Training in 5 languages in one central location
Salesforce customers are turning to Apsynergy to design and deliver custom training. Nihon Kohden decided to custom design and in-person deliver such training sessions to maximize the adoption of Salesforce. The main modules taught, in 5 languages, were Sales Cloud and Salesforce Quote-to-Cash.
In person training allows Salesforce customers to maximize adoption – making an event alongside the training classrooms, localizing and adapting training content so as include participants and ensure they get the best value out of such training activities.
This is also an opportunity to mingle with colleagues who aren't necessarily based in the same location.
Our methodology is to focus on Learning rather than Teaching. Participants will learn new skills, learning by doing will allow Salesforce users to best benefit from the time spent with Apsynergy during these sessions.
Want to learn more? Read the full story here: