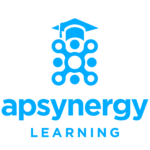 Apsynergy announces financial and local support of Non Profit "Institut Louis Germain"
Apsynergy announced today financial and local support of France-based Non Profit Organisation "institutlouisgermain". Institut Louis Germain's mission is to help give access to elite education to underprivileged children who have been gifted with over average abilities but without the opportunity to develop and thrive.
Within the framwork of a tutorship, Institut Louis Germain supports students who want to succeed by allowing them to get top level tuition to stengthen their academic skills.
To date, more than 300 children have signed the Institut Louis Germain charter [in French] to be part of the tutorship programme. They originate from schools in underprivileged communities of Marseille and Avignon and are part of summer schools organised at various campuses in the region.