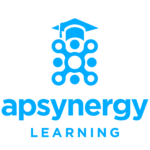 Why should you become a Salesforce developer?
Hello Apsynergy Learners!
The topic of the day: Get in the Know About Becoming a Salesforce Developer
Only available in french
Here is what you will learn in this free salesforce training course:
Raphael Wulff Salesforce coach, Salesforce trainer for more than 10 years shares with us some tips to become a Salesforce developer!
Apsynergy is a Salesforce integrator based in France and has been helping IT companies as well as charities, associations and foundations on Salesforce for 10 years. Apsynergy helps you to evolve your Salesforce architecture for projects of all sizes.
Salesforce developers and administrators recruitment with several models available (France, Nearshore, Offshore).
This Apsynergy Learning Q&A session is available in a new format! Different from the free Salesforce training offered on Apsynergy Learning, we will answer all the questions we are often asked about building a career around Salesforce.
Apsynergy is a French Salesforce integrator working mainly with the Non Profit and IT sectors. Raphael Wulff has been a Salesforce consultant for more than 10 years and works with companies of all sizes on Salesforce projects, recruiting Salesforce resources on a contract basis and providing customized training online or on site.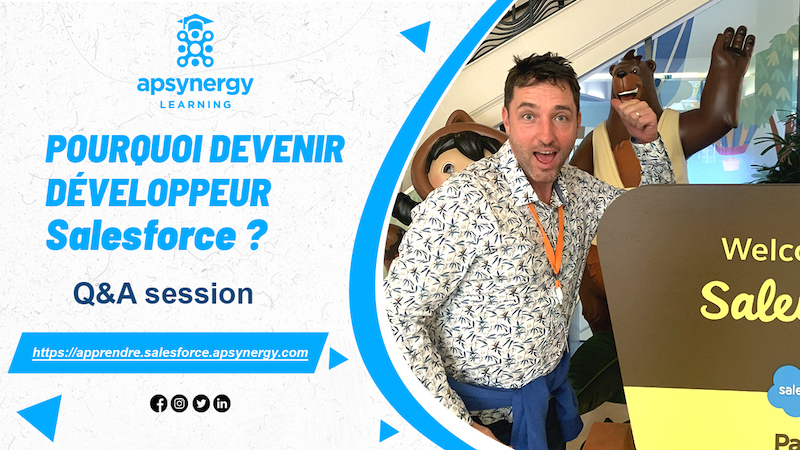 Why become a Salesforce Consultant?
Apsynergy Learning offers free Salesforce training every month! Activate the notification bell to be informed of our new training courses!
First element of answer: the demand is strong and constantly increasing.
The demand exceeds the supply, it's simple I am contacted several times a week for 10 years for positions in the Salesforce universe. The demand is high, salaries are competitive and employers are flexible: many opportunities in Remote, Freelance or Permanent. So it's easy to choose the right work style and get a competitive salary in your job pool.
Competitive remuneration and evolving salaries are the consequence of this high demand.
Over 10 years ago, these reasons led me to Salesforce. Ten years later, demand continues to grow and Salesforce is now deployed on every continent and in every language.
Second element of the answer: the cost and accessibility of training
Innovation at Salesforce doesn't stop with their technology and the invention of the Software as a Service business model. The Salesforce community is very active, and you'll find many caring people in the ecosystem. These strong values are reflected in the training tools that are available for free.
The third element of the answer is that the Salesforce model is sustainable. It's an established technology that continues to expand.
Since its inception, Salesforce has generated virtually unparalleled growth. In 2021, Salesforce will again generate astronomical growth for a company of its size: 24% to reach a record revenue of over $20 billion. 90% of the 500 largest companies (the "Fortune 500") say they will use Salesforce in 2022, it was 83% in 2017!
I invite you to type in google "salesforce economic performance" to see for yourself. The consequence of this exceptional performance is to have visibility on the years to come and to be able to say with confidence that Salesforce technologies will continue to be strongly used in the years to come and therefore that the demand for qualified resources will continue to be fueled by the many existing customers and the new customers to come.
The last element of the answer I want to address is the sustainability of a Salesforce career, how it will evolve over the long term.
By 2020, Salesforce had already made 62 acquisitions for a total of $49 billion. Each acquisition is reflected in a new integration, a new cloud, new features: Marketing cloud, Salesforce….
Each acquisition represents new opportunities for certification and specialization for a Salesforce professional, who can then evolve his or her career path and specialize in topics that affect them.