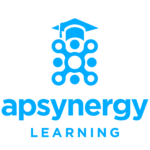 Salesforce Award Apsynergy Learning initiative for sharing free salesforce trainings with the Non Profit community !
Las week, June 29th and 30th 2022, the Salesforce Unite Partner Summit was held in Lisbon, organized by Salesforce.org for its partners. It was an amazing opportunity to gather together, share ideas, experience and finally see eachother after this long Covid travel ban years! Salesforce.org selected a beautiful place to hold this summit, weather was beautiful and everyone mood was so positive.



What a surprise for me it was when I heard Apsynergy name and receive the Partner Change Maker Award 2022 for the launch of Apsynergy Learning, our free Salesforce training platform now available in French and English! The goal was to share quality Salesforce Training content with our customers, our existing and future consultant and with to the whole Salesforce community and in particular the Nonprofit Salesforce.org community!
I noticed that there was very little Salesforce educative content available in French and that was especially true for Salesforce Non-Profit related topics. Many associations struggle when they start with Salesforce, this is true when you speak English, you can imagine when you don't spak English how complicate it is to understand where to start when you are receiving your Free Salesforce.org Licenses. For the last 10 years, Apsynergy has run Salesforce projects and created Salesforce custom trainings session for many foundations and associations, so we had already lots of content sitting in our files, this content could be easily updated and shared online. Therefore I decided to start updating it, redesigning our presentations, filming myself and shared this content online. Apsynergy Learning was born! Apsynergy Learning is aimed at the entire Salesforce community and in particular at the Nonprofit sector to which Apsynergy has been committed since day one.
Why did I decided to publish free Salesforce courses online in French?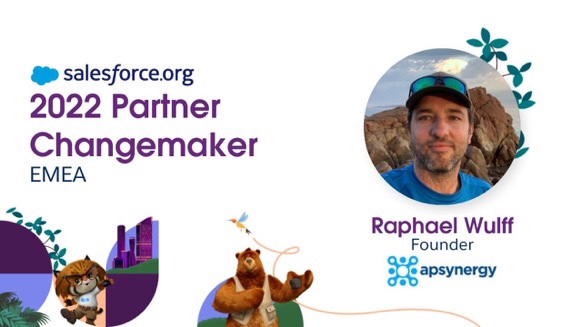 At the end of last year, I started talking with Eric Ingrand about what the next phase should mean for Apsynergy.
I had just signed a major deal with a new global client and needed to hire new qualified Salesforce consultants very quickly, fluent in French and English and available immediately…
Eric and I started talking about how best to meet this challenge in the short and long term.
In the short term our only hope was to use my network of partners and post jobs on linkedin. Apsynergy is constantly looking for new qualified Salesforce consultants for its clients, independent, trained and bilingual French – English consultants are rare. How could we build a community of Salesforce consultant? The other challenge we had was to continue to make ourselves super useful to to our customers, and provide something unique to their teams. Salesforce team continuous training is a challenge for all our customers, therefore we understood that we had the opportunity to work on the launch of our own online training platform, available both in French and English and giving access to a free salesforce training content, available to everyone, our customers, our consultants and our prospects. Immediately, we identified the nonprofit sector and Salesforce.org as a priority, because very little content in French is available for Salesforce.org licensees. We looked on the market for the best solution available to run online courses and selected Teachable knowledge sharing platform.
The idea of launching a free Salesforce training platform was born: Apsynergy Learning was Born! We took the time to select a suitable technology to host our Salesforce training and started updating, rewriting, filming, and sharing all the Salesforce courses we had on file! We did this with our non-profit clients in mind and quickly started sharing our free Salesforce training content in English to start with and rapidly in French.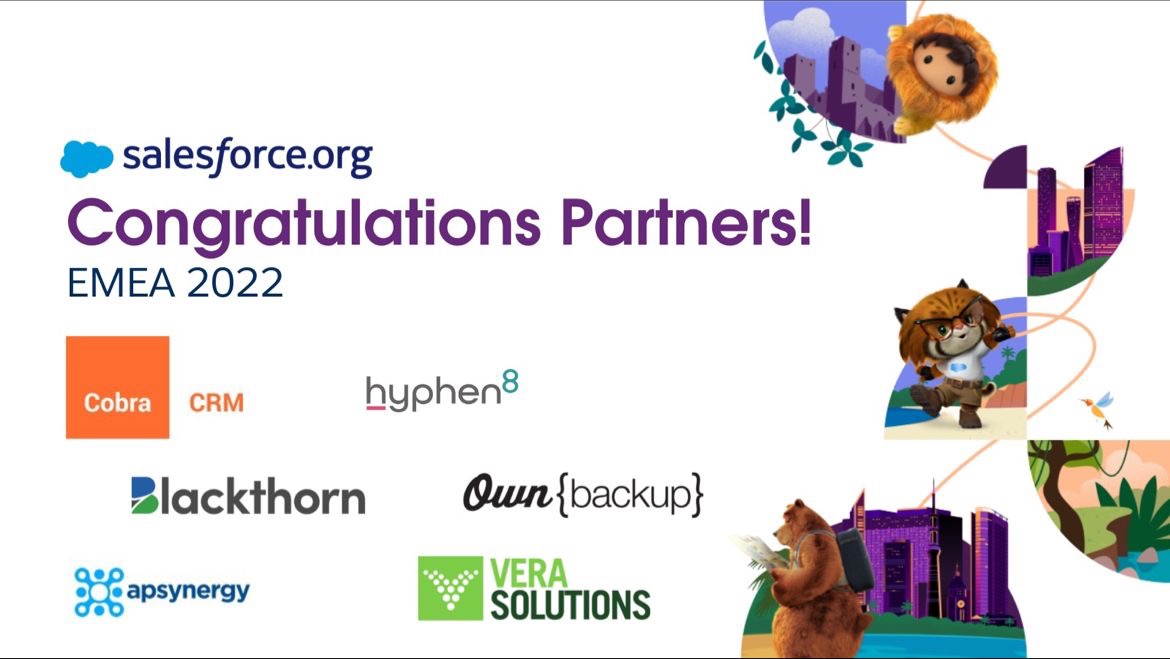 After 6 months, we have produced and launched about 10 Salesforce courses online, and every day, new subscribers join the platform ! On June 29, our initiative was rewarded with the Change Maker Award 2022, given in Lisbon by Salesforce.org. It was first a surprise and a great honor for me and for the whole Apsynergy team to receive this award. We have been a Salesforce partner for over 10 years now and have worked with nonprofits and businesses of all sizes, but this is our very first Award! Along the way we have built a team of bilingual Salesforce experts, most of whom work from home. Apsynergy has now over 25 Salesforce consultants working on projects of all sizes from custom training for developpers transitionning to Salesforce technology to more complex Salesforce architecture audits, analysis and fucntional developments.
Apsynergy Learning's goal is to positively contribute to the expansion of the French-speaking Salesforce community, serving its customers while helping future Salesforce consultants to learn and, who knows, work on Apsynergy projects in the future. It is also important for us to be able to help the Nonprofit sector with which we share many values with. Through Apsynergy Learning, the goal is also to better train non-profits organizations to better use the 10X free Salesforce licenses offered by Salesforce.org in the best possible conditions.
I strongly believe that this initiaive allows Apsynergy to give back to our trusted customers by providing them with a valuable learning platform for their Salesforce team to continue to progress, learn and deliver greater value. I am also convinced that training in Salesforce can guarantee a qualified and well-paid job for thousands of future young Salesforce consultants, this is especially true. The need for Salesforce developers and admin is extremely important in all French speaking countries and by sharing free salesforce educative content in French we believe we can have a positive impavt on the carreer of many future Salesforce consultants.
Apsynergy's ambition is to continue to deliver great value to both its valued customers and salesforce. Helping Nonprofit to use the full potential of Salesforce has always been an objective and this Award only comes to re-enforce our ambition and motivation, to continue to help the nonprofit world to use Salesforce CRM in the most efficient way possible to collect and manage their funds, improve communication with both contributors and benefiters.
In the coming weeks and months, Apsynergy will continue to publish free Salesforce trainings and we will focus on French content production with two new salesforce courses every month.
Along the way, we have decided that we will focus on French language. Why? Because we have identified a massive gap between the quantity and quality of content available in English versus French. We will also continue to share quality content for .org users, administrators, and developers.
In this post, I would like to thank everyone at Salesforce.org for their support, trust and for awarding Apsynergy Learning the Change Maker award 2022. We are very proud of this. I would also like to thank the entire Apsynergy team who every day find solutions for our customers and for some of them have actively contributed to the creation of educational content! I would also like to thank Eric Ingrand (link to www.ericingrand.con), a digital strategist who helped me formulate this idea, bring it to life, produce the content and develop a winning SEO strategy.
Join us on our French Salesforce community on Facebook here: https://www.facebook.com/groups/362592935792889 Join Apsynergy Learning here: https://apprendre.salesforce.apsynergy.com/
Subscribe to our YouTube channel to get the latest Salesforce training : https://www.youtube.com/channel/UCGheHcwbAZn-aRBSDfy-FSA/videos?view=0&sort=dd&shelf_id=0
Do you have a Salesforce project to get on track, need custom training? Reserve a slot here : raphael-apsynergy