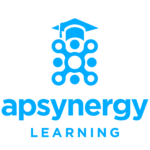 Apsynergy partners with The Union
The International Union Against Tuberculosis and Lung Disease (The Union), with a history that spans 100 years, was facing a mission-critical need to diversify their funding sources, like many other nonprofits. In fact, according to research recently shared by Salesforce, 79% of nonprofit fundraising professionals reported that recent political changes have reduced the funds available for their organization, again placing a higher need for individual donors. The Union was looking for opportunities to leverage technology to better connect with its community and various constituencies including the development of a state-of-the-art individual donor program.
While the organization did appreciate the value of moving to an integrated CRM and marketing solution, like Salesforce and Pardot, the deployment, implementation and training required to make the transition valuable was a key consideration. After reviewing various solutions, Apsynergy impressed The Union with both our experience and acumen, becoming the clear choice to help the organization take this next transformational step. Apsynergy's experience transforming other global NGO's similar to the Union, and the success we were able to help deliver, was one of the key selection criteria.
Apsynergy stepped up-to-the-plate to help the Union identify mission-critical pathways that would deliver the highest return on investment in the shortest period of time. In addition to enabling the launch of an individual donor program that we at Apsynergy established to empower nonprofit organizations, we are also helping to strengthen the Union's membership, training, education, conference, and journal offerings. With more than 100,000 contacts and a global community, the tools deployed with their assistance will help create meaningful constituent experience. Nearly three-quarters of nonprofits (74%) report that constituents' desire to participate in their organization's work has increased in the last five years.
Apsynergy is making this possible through implementing and connecting many of The Union's departments through Salesforce. By using Salesforce, we are creating one single interface for membership registration, login information, and course registration. It becomes a one-stop-shop for everything you might need!
Let us know if you are interested in this project and what we can do for your organization!