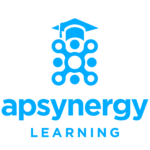 How to become a Salesforce consultant?
Hello Apsynergy Learners!
The topic of the day: How to become a Salesforce consultant?
Only available in french
Here is what you will learn in this free salesforce training course:
Raphael Wulff Salesforce coach, Salesforce trainer for more than 10 years shares with us some tips to become a Salesforce consultant!
Apsynergy is a Salesforce integrator based in France and has been helping IT companies as well as charities, associations and foundations on Salesforce for 10 years. Apsynergy helps you to evolve your Salesforce architecture for projects of all sizes.
Salesforce developers and administrators recruitment with several models available (France, Nearshore, Offshore).
This Apsynergy Learning Q&A session is available in a new format! Different from the free Salesforce training offered on Apsynergy Learning, we will answer all the questions we are often asked about building a career around Salesforce.
Apsynergy is a French Salesforce integrator working mainly with the Non Profit and IT sectors. Raphael Wulff has been a Salesforce consultant for more than 10 years and works with companies of all sizes on Salesforce projects, recruiting Salesforce resources on a contract basis and providing customized training online or on site.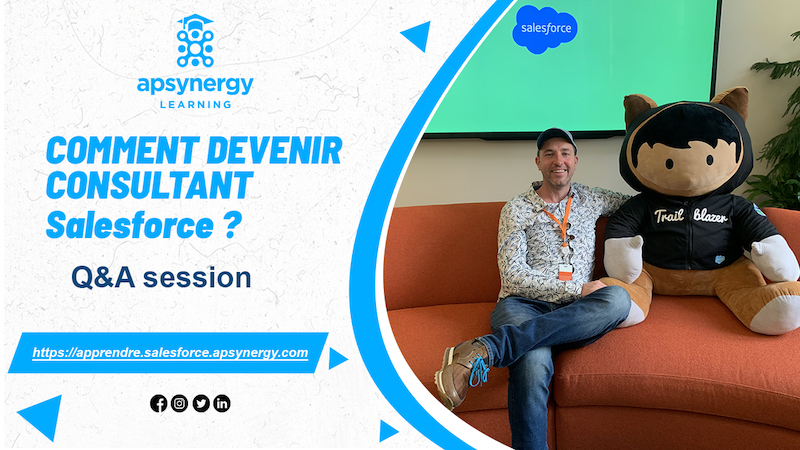 How to become a Salesforce Consultant?
I will answer the question 'How to become a Salesforce Consultant'. Please let me know in the comments if you like this new format.
Apsynergy Learning is a free Salesforce training course that goes live every month! Please subscribe and click on the bell to be notified of the latest training.
The question I'm going to answer today is simple, How do I become a Salesforce Consultant?
To become a Salesforce consultant you need to combine theory with practice. Putting acquired theoretical knowledge into practice allows to solidify these expertises.
For the theoretical part, the best way is to become a certified Salesforce administrator. Indeed, the Salesforce Administrator certification is a prerequisite for many consultant-type certifications, such as Sales Cloud Consultant, Service Cloud Consultant, Non Profit Cloud Consultant or Education Cloud Consultant.
To pass the certification, you can use Focus On Force (a paying site but reasonable in terms of price), but also the official content via Trailhead or Apsynergy Learning, specifically for French-speaking consultants.
Salesforce also maintains the official study curriculum for the certification: the "Exam Guide" whose links are provided in the description. You have one Exam Guide per certification. These guides are the basis of the topics you will need to master for each certification.
For the practical part, you can quickly do some volunteer work for associations that use Salesforce. Salesforce is used by associations to :
manage fundraising (donations/donors)
manage association projects
manage services to beneficiaries.
This is how I started my career as a Salesforce consultant.
Other possibilities to start on the practical side and if it applies to you: apprenticeship, internships or directly a job as a freelancer, in permanent employment and/or remotely.
Practice is a must. Example: Nothing is better than importing, updating or exporting data via this tool to learn how to use dataloader.
Specialization
Once you've gained some experience, you'll need to find your own niche to become a go-to Salesforce expert applied to a given domain.
This won't stop you from doing more general Salesforce assignments, but when a specific need materializes, your profile will more easily catch the eye of Salesforce customers and partners.

That's it! I hope to have answered your questions, ask them in the comments and we will answer them. Thanks and see you soon!