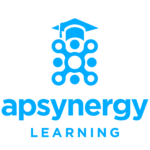 Optimize your donation collection with Salesforce and Givexpert
A good fundraising tool will give donors access to a connected, externally facing place where they can fill out information and submit donations to you. Salesforce CRM can be a powerful tool for your constituent management and fundraising arsenal, however Salesforce lacks a simple integration between a payment page – Givexpert- and Salesforce to automate your donation inputs into the CRM.
Givexpert is an online fundraising application that provides the most advanced solutions to optimize donation collection. (Donation forms, registration forms…)
Givexpert provides to you:
Why would you use this integration?
This integration allows you to benefit from 10 free licenses offered by Salesforce (how? click here), plus Givexpert, a digital fundraising specialist, allowing mobilization and collection of donations.
Implementation of Salesforce and Givexpert.
Deploy Salesforce with Nonprofit Success Pack (NPSP).
Contact Apsynergy to install the Salesforce Givexpert integration package.
This integration installs on your Salesforce instance as a package. This automatically allows donations collected through Givexpert to be populated in Salesforce as Contacts, Opportunities, Recurring Donations.
This integration will retrieve the most recent donations, once an hour, by examining the Givexpert API and retrieving this data in Salesforce objects, which will be immediately processed: identifying duplicate contacts, creating one (if not a duplicate), creating the opportunity for one-time donations, creating the recurring donation for those who donate monthly, and updating the opportunities related to recurring donations in month 2, month 3, etc.
Let's take the example of a Recurring Donation:
Fill in all the information in the form (ex: first name, last name …) in order to make a donation. Choose a payment method and validate.
Go to Salesforce and synchronize, Salesforce will automatically create a closed/ won donation, and all the upcoming donations.
Salesforce will create a new contact or update a contact if it existed.