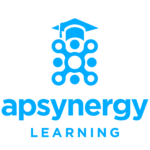 How Apsynergy helped Nihon Kohden train a global sales team in record time with a custom multilingual Salesforce Training?
Since its creation in 2012, Apsynergy provides solutions to help its customers increase the performance of their Salesforce team, delivering quality custom salesforce training.
Apsynergy has already delivered salesforce training in 5 languages on topics like Sales Cloud, Salesforce Quote-to-Cash, Salesforce Dashboard creation, and many more topics.
Apsynergy designs and delivers custom salesforce training programs to global technology firms, NGOs, and global businesses, both on-site or online using state-of-the-art online education tools.
What did we do for Nihon Kohden?
Nihon Kohden is Japan's leading manufacturer, developer, and distributor of medical electronic equipment with subsidiaries in the USA, Europe (Nihon Kohden Europe GmbH), and Asia and distributors in nearly every country in the world. Founded in 1951, their mission is to improve the quality of life through advanced medical technology.
Salesforce has made it easier than ever for businesses to connect with their customers and keep them happy. But the adoption of the best CRM system can be fast-tracked with custom training. That's where Apsynergy comes in. We're a Salesforce Consulting Partner that helps businesses design and deliver custom training that makes their Salesforce implementation successful.
To adopt Salesforce, Nihon Kohden decided to custom design and in-person deliver such training sessions to maximize the adoption of Salesforce.
The company plans on creating customized Salesforce training for its employees based on their specific needs. This will allow them to use a more personalized approach and make sure that they are targeting the skill sets that they want.
Salesforce training: the step-by-step process
So the first step is to figure out the needs of the client and their organization. Based on these needs, there are all kinds of customizations, configurations, and deployments that we can build for them.
Apsynergy developed the End-user training material in English, French, Italian, Spanish, and German, assisted in testing the Salesforce training environments, and conducted Train the Trainer for the 5 designated Trainers.
Deliver training in one central location with 5 training streams running in parallel.
A custom multilingual Salesforce training, on-site was put in place in record time.
Salesforce customization and deployment
In the final stages of the customization and deployment of Sales Cloud and Quote-to-cash, Nihon Kohden had been actively customizing the Salesforce.com platform to meet their business needs and processes. To best prepare for adoption, adequate training was required for several teams spanning several European markets. This is where Apsynergy salesforce project management expertise was key to create the right training material and recruit a team of skilled Salesforce trainers.
What makes us different from other salesforce training providers?
Apsynergy Learning
delivers Free Salesforce training content every week in French and English, this is a unique tool. Learning by doing. This means that the more a Salesforce user is trained by Apsynergy, the higher the quality of work will be. A user will be able to find the right solutions faster, but also understand how they work. This also enables an organization to create a team of Salesforce Champions who will lead and train future team members. This project was an inspiration to the launch of Apsynergy Learning where we now share Free Salesforce training content for both pour customers and salesforce consultants and developers willing to continue to improve their knowledge.
What is the Best Way to Learn SalesForce?
At Apsynergy, we focus on learning and empowering people with the knowledge they need to be successful in the Salesforce ecosystem. Our approach to learning Salesforce is to focus on the Learning aspect, we will be providing you with resources and links that will help you learn Salesforce on your own.
Our salesforce training program is designed to provide the user with a hands-on experience of Salesforce. By the end of the course, learners will have gained an understanding of how to make use of the Salesforce platform in their day-to-day work life.
Our courses can include customized screenshots, hands-on training exercises, and quizzes. This is of great use to the user as they are able to understand the content better.
The course material in this format also helps the users engage with the content while they are going through it and hence boosts their learning experience, and makes the salesforce training experience easy and smooth.
The client had a need for salesforce training that would be delivered in-person and custom salesforce training. They wanted to be able to deliver the training in person so that they could interact with the trainees and get feedback from them.
Apsynergy's custom training services will Help You build the salesforce team that works with your organization
As a Salesforce consulting registered partner, Apsynergy strives to deliver quality support and create custom salesforce training content for its customers for over 10 years now. Apsynergy has offices in France and Switzerland, we are natively Multilingual and multicultural and that is key to serving European clients with multilingual teams. Apsynergy started by providing Salesforce implementations, customizations, and support services and quickly realized that custom training was a key element to help our customers' salesforce teams to continue to progress.
Apsynergy has now experience working with organizations of all sizes to help them refine their Salesforce organization, process, and overall strategy. Launching Apsynergy Learning is key for Apsynergy to continue to help its customers and salesforce developer community with useful tools, content, and support. All training programs are created and maintained by our team of certified Salesforce developers and administrators.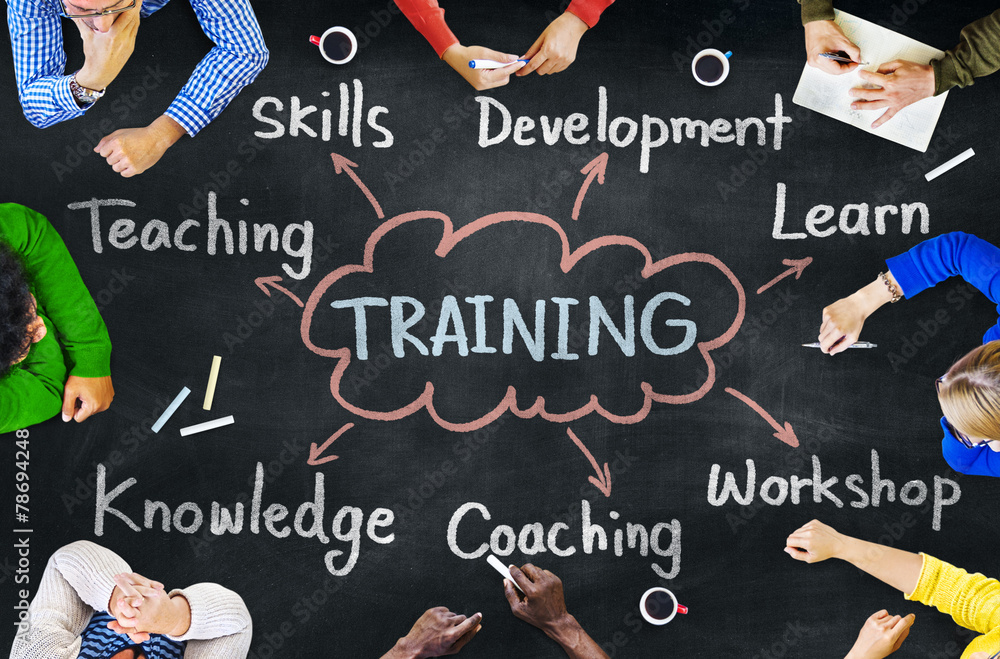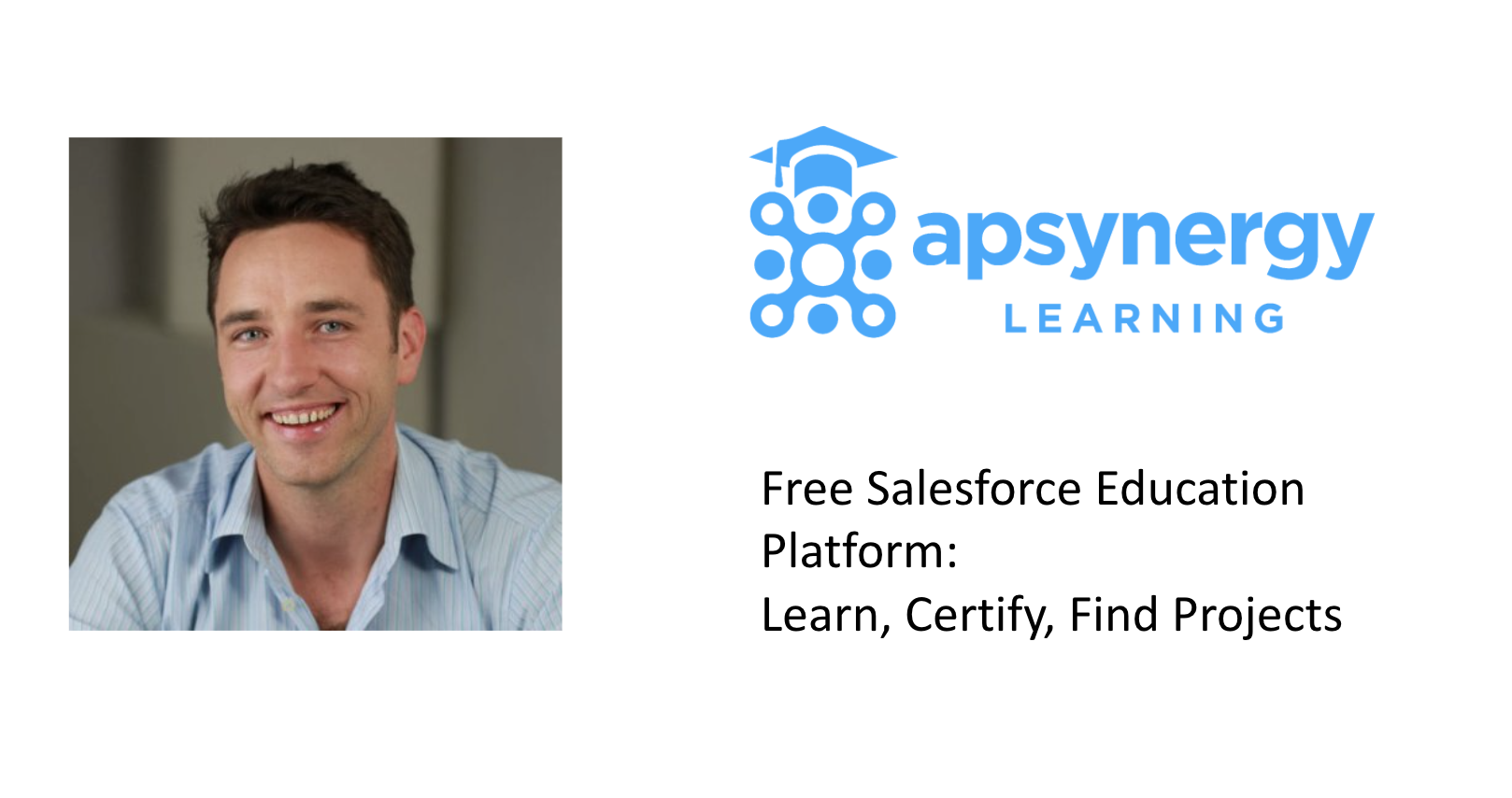 Apsynergy was founded 10 years ago, in 2012 with the goal of providing an end-to-end solution to companies that want to get the most out of Salesforce. By launching Apsynergy Learning and Salesforce developer recruitment services we continue on this journey to become a global, end-to-end, certified Salesforce Partner. By sharing free salesforce training content to our audience we want to become a useful resource to the salesforce community and especially the French Speaking Salesforce community that lacks free quality educative Salesforce content.
Thanks for taking the time to read this article, if you are interested in our custom training solutions you can get in touch with us and book a meeting with one of our experts. Apsynergy can build the right Multilingual Salesforce training team and either come on-site or use state of the art online training technology to deliver the training, online with the right digital Video and communication tools.