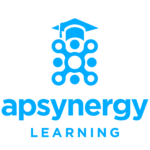 How To Get 10 Free Salesforce Licenses For Non-Profits From Salesforce.org?
Salesforce Provides 10 Free Enterprise Edition Licenses For Nonprofits
When a nonprofit organization needs to make a fundraising campaign, they need to spend time and resources on creating the fundraising campaign. But with 10 free Enterprise Edition licenses of salesforce.com, nonprofits can use the Salesforce platform to create campaigns in minutes.
Salesforce has been providing technology for nonprofits for years to empower nonprofits and their volunteers with the right tools and knowledge.
The program is designed to make it easier for nonprofits to use Salesforce technology and empower them with the tools they need to better serve their communities.
Qualified nonprofit organizations can apply for an Enterprise Edition license at no cost through the Salesforce Nonprofit Starter Pack website.
The salesforce free licenses are for eligible nonprofits.
First of all, you need to be an eligible nonprofit organization to receive the free licenses. you can check your eligibility here.
The Power of Us program gives nonprofit organizations access to Salesforce products and ressources to help expand their collective impact.
Step 1- signup for trial version
Once you confirm your eligibility, go straight to salesforce.org and sign up for the free trial.
Click here to sign up. Fill the form to begin with the free trial.
After you sign up you will get an email with access information.
Step 2- Apply to the Power of Us program
Log into the Power of Us Hub using your newly created Salesforce username and password by going to powerofus-force.
 Go to Power of Us Program Application page (click here) to begin the application.
 Applications to the Power of Us program must be submitted within the 30 Day trial period.
      What happens after I fill out the application?
After you fill out the form you will receive a reply that your Application request has been received.
You will receive a reply that your Application request has been received within 5-7 business days. Please make sure you have all Nonprofit Organization or Education Institution documentation ready and scanned.
After your Application request has been received you will need to wait for your Application to be approved. This can take up to three weeks. If you are approved you should receive an email message from Salesforce.org.
Power of Us program overview
The Power of Us program includes:

10 free Entreprise Edition licenses of salesforce.com Sales Cloud
Deep discounts on additional licenses, products and/or services from Salesforce
Discount on salesforce training
Discount on salesforce events
Access to Nonprofit and Higher Education specific user groups, events and webinars
Discounts on participating Apps and Consulting Partners from the AppExchange