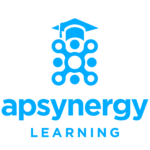 Apsynergy is launching a Free Salesforce training online platform available to all and Raphael Wulff is telling you why:
Ten years ago, I created Apsynergy with the ambition to become a leading Salesforce Partner in France and Europe. Rapidly, we started to provide Salesforce training and manage projects for our customers in France, Switzerland, and Europe. We kept on producing great salesforce educational content for our customers training purposes and then kept this content sleeping in files for months and years.
One of Apsynergy's values is to share, indeed, I have been lucky enough to meet people who have shared their knowledge with me while learning about Salesforce. I believe that the community of Salesforce independent consultants and developers need to constantly improve and enrich their knowledge. This community, salesforce training content is the key to grow a career. This is especially true in languages other than English, where professional salesforce educational content is not available for Free, and it is actually very costly. Therefore, with my team, we have decided that it was time for the Apsynergy team to update all this great salesforce training content and share this excellent salesforce consultant training.
Apsynergy has been a registered Salesforce partner since 2012! Time flies; we are now working for nonprofits, NGOs and international organizations of all sizes to empower them to organize their data and use the best out of Salesforce solutions. Apsynergy's team has been training hundreds of developers, project managers, consultants along the way…so why should we keep all this knowledge for us? The world needs more Salesforce Partner training to grow the number of available salesforce developers, architects, and administrators, and we believe that we can play a role in accelerating this process.
Who is Apsynergy and what are our services and solutions ?
Apsynergy consists of a team of experts that include certified Salesforce consultants, Salesforce certified developers, Salesforce certified architects and trainers all based in the EMEA region.
Our clients includes global, blue chip enterprise customers and leading NGO's such as:
The Global Fund to Fight AIDS, Tuberculosis and Malaria
L214
Cegema (Swiss Life)
Amadeus
Somfy
Credit Agricole
B&B Hotels
sita.aero
Salesforce.com
And many other clients.
Apsynergy helps organizations to maximize their results and efficiency in using Salesforce CRM:
Local and global Salesforce consultant recruitment for organization of all sizes
Salesforce project management
Salesforce Admin
Salesforce consultant online training
Paid training for customers
Configuration
Integration with donation forms
Salesforce development
Whether you are willing to improve your Salesforce skills or simply start a career, Apsynergy has you covered. Our courses are beneficial for:
Team of in house salesforce admins and developers
Independent / self employed Salesforce consultants
Beginners willing to build a career with Salesforce
Salesforce Administrators and project managers
Experienced Salesforce Developers willing to learn or review specific topics
Anyone working with salesforce and wanting to build a career
What are you going to find on the Apsynergy Learning platform ?
All our salesforce training will have the same structure:
Video Introduction
Masterclass explanatory video
Masterclass presentation that can be downloaded
Knowledge validation quiz to be completed to validate a session
Who is creating and maintaining this content ?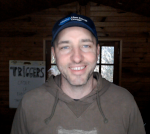 Raphael Wulff, Founder apsynergy.com
Under Rphael's leadership everyone at Apsynergy contributes in creating or updating our Apsynergy Learning salesforce training content, we are also willing to open this process to invited external contributors. However as we speak all the content has been produced internally.
Raphael Wulff, Founder and CEO at Apsynergy and Salesforce coach is leading this initiative and the content is produced, edited, filmed and pushed live by Apsynergy Marketing team.
"Since 2012 I have been successfully running Apsynergy, an international Salesforce.org partner providing Salesforce professional services to Nonprofits, NGOs, and International Health Organisations!
After leading various user groups, I concluded that quality, free Salesforce training content was missing online to expand the community of trained Salesforce independent experts I needed for my projects.
With my team, we have decided to make all the training material we have produced in the past free. My objective here is to create the best Free Salesforce Learning Hub for the independent Salesforce consultant community to help everyone to continue to progress, prepare certifications and build a vibrant community of Salesforce consultants looking to expand their knowledge."
Why do we believe that the world needs greater Salesforce educational content?
We have noticed that there is a lot of Free salesforce content in English but not that much in French and other languages and we believe we can help in reducing that problem.
Organizations around the world need an elastic work force and Apsynergy has a role in providing solutions…Apsynergy now provides Salesforce developers sourcing and recruitment services and having an online platform will help Apsynergy new hires to be able to rapidly learn Salesforce specific functionalities.
Our goal is to keep serving our customers by creating a significant Salesforce community where they can keep learning, and to build a trusted platform for French and English speakers in the Salesforce community as well.
If you are looking for salesforce developer training, or if your objective is to improve your salesforce skills, learn salesforce development tips, then you are in the right place!
At Apsynergy, we've noticed that there were lots of paid online training and coaches for Salesforce but very few places to find quality Free salesforce training online for all levels: from salesforce beginners, to admins, developers. Any professional always needs to constantly progress and improve skills and prepare for new certifications.
We have been creating so much quality salesforce training content during the last 10 years, all sitting in our drives and computer files, what a shame. It's now time to share all this great salesforce educational content with the world and with the Salesforce communities and ecosystem.
Apsynergy Learning is committed to providing high quality Free online training for Salesforce, so you can build your career and learn all about Salesforce free, anywhere and anytime.
As a salesforce partner for 10 years now, we will share this content on all our social channels and invite the salesforce community to contribute to this initiative!
Register here!
How to start with Apsynergy learning ?
Our online training includes:
Videos: How-to's, full training, certification preparation, everything you need to enrich your salesforce skills and become an educated salesforce expert thanks to Apsynergy Learning Videos.
Salesforce quiz: Test your Salesforce skills with Apsynergy learning Quizzes! They are all accessible for free and you can share them with your colleagues to learn while having fun!
Salesforce learning sessions and presentations.
We upload fresh and useful free salesforce training content on a regular basis to help you grow your Salesforce skills.
Apsynergy believes in self-learning empowerment
At Apsynergy we believe self-learning is the most powerful way to learn. Salesforce has amazing opportunities for people willing to learn and Apsynergy Learning is the best Free Platform to become a skilled Salesforce professional and build. Salesforce provides amazing opportunities to anyone willing to learn…
The journey starts here! Please share this post, and share your experience using Apsynergy Learning so we can continue to improve and provide great value to the world salesforce community.
Join Apsynergy learning and start your first session here